Safe Destinations For Solo Women Travelers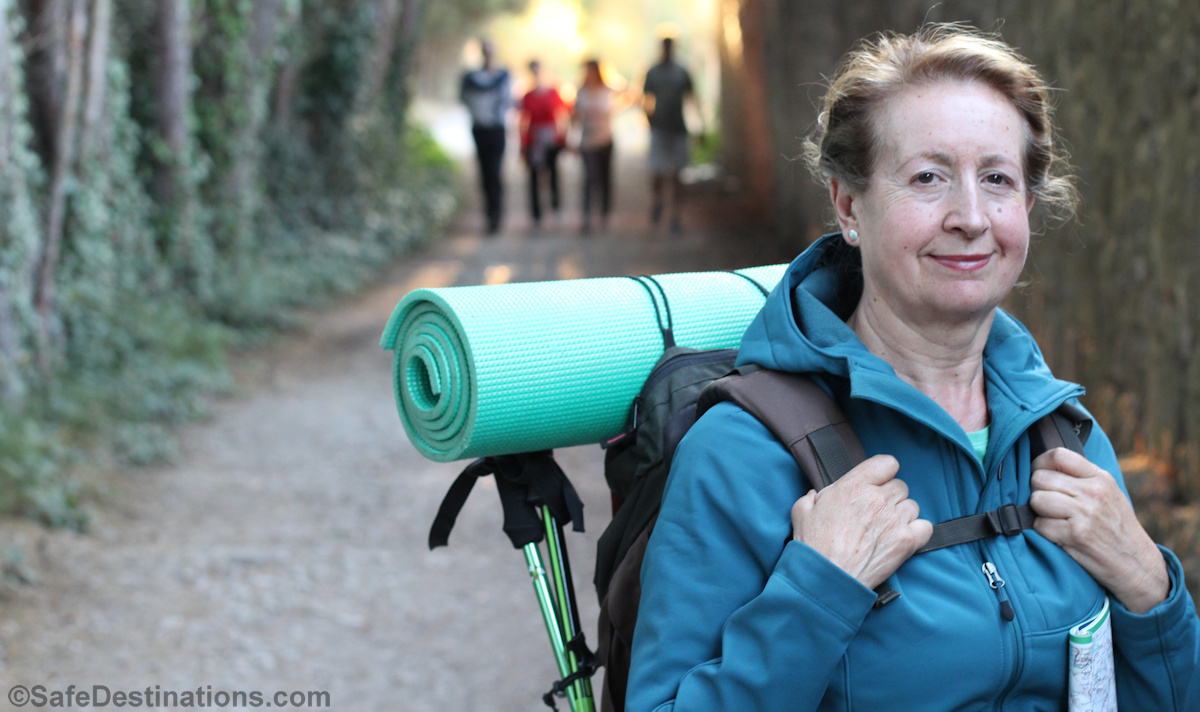 Traveling alone was a taboo for women even a few decades back. But things have changed now and women are traveling alone to spend their vacations in some of the exotic places of the world! Not all places are safe for single women. There are many countries where incidents of raping lone female travelers are common and these places should thus be avoided. Not only sexual or physical assault, single women may fall victims to other offenses as well.
Here are the problems they may face while traveling:
People assure you of safety and extort more money from the purpose. For example, you no more feel free to choose the cheaper alternatives of transport and end up spending more money for the purpose since the other alternatives "feel safer" to you.
A few hotels, restaurants and tour guides try to extract more money from the women thinking them to be helpless in absence of a male companion.
There can be men trying to disturb women who are traveling alone or even abuse them sexually or physically.
Our society doesn't really approve of young women traveling alone and co-travelers can make unpleasant remarks about your decision. Many people may even pity you or question the sense of responsibility of your family members.
Lone women are sometimes considered as vulnerable and there are more chances of theft.
Maintaining the hygiene, especially during periods might be a problem for you.
To avoid all these problems, a woman must choose places ideal for family safe vacations some of which are mentioned below:
Ottawa, Canada: Ottawa, the Canadian capital is a multi-cultural city that attracts many women travelers from different parts of the world. The best time to visit the place would during the time period March-May. It is that part of the year when the weather remains pleasant and favorable for traveling. If you are planning a trip to Ottawa, do not miss out the ByWard Market which is one of the oldest places to visit here and attracts a large number of tourists throughout the year.
Helsinki, Finland: Helsinki, the largest city of Finland is also one of the safest international destinations where female travelers are safe and secure. Women love shopping and in this respect too, Helsinki is one of the best places to go since the local shops have a great collection of Nordic style clothing which you can buy. Also, there are many architectural establishments and art galleries to explore.

Morocco can be a safe place if care and awareness are part of your itinerary. Always keep your friends and family up-to-date- with your plans and make sure you are careful and keep out of potentially risky situations. The camels don't bite but some people do!

Copenhagen, Denmark: This is another beautiful and place for safe travel where the Goddess Gefjun Fountain is a must-visit. Night is the best time for visiting it. Royal castles and palaces are galore in Copenhagen which attracts travelers from different parts of the world. Kronborg Castle in Elsinore deserves mention in this respect. The 100-year old amusement park called Tivoli Gardens and the statue of Little Mermaid in Langelinje Piertis also worth visiting.
Auckland, New Zealand: Auckland, the "City of Sails" is gives you the opportunity to relax in some of the most beautiful beaches of the world. The Tiritiri Matangi Island and the Auckland Military Museum are great places to visit here. You can also spend time watching the yachts sailing towards their harbour or can relax in the natural thermal springs or could visit the iconic sky tower in the Central Queen Street. Another nice place to visit is Auckland Domain, which is centered round an extinct volcano. If you travel a few minutes from Down Town, you will reach Mission Bay Beach, a heavenly place to relax!
Perth, Australia: Perth too has some of the most wonderful beaches to sun-bathe or relax, such as the Cottesloe Beach and the Scarborough Beach. You can also visit the King's Park over here which is the largest inner city park of the world. Scitech Discovery Center, located in the center of Perth, is a seat for learning and education and hosts many exhibitions and performances round the year. Also, Perth Culture Central is the hub for opera and ballet companies and hosts many art exhibitions.
Hilo, Hawaii: Hilo on Hawaii is one of the safest places in United States that you can opt for. The best place to visit here is the Akaka Falls State Park where a majestic waterfall awaits you. Heavenly gardens, gushing waterfalls and dense rain forests characterize the region. There are a number of museums to visit here, such as the Imiloa Astronomy Center, Lyman Museum and Pacific Tsunami Museum. You can also go shopping at Sig Zane Designs, Big Island Candies or Hilo Hattie. If you are planning to go somewhere to get the perfect flavor of the place, the Hilo Farmers Market or Nut Factory would be the ideal ones.
Setubal, Portugal: This is the most beautiful place to relax and spend your vacation in the safest way possible. The best place to visit here is the Serra da Arrabida National Park, located at the beautiful confluence of the sea and the forests. You could enjoy swimming in the water which is perfectly still without any waves and also treat yourself to the delicious sea-food found over here.
Marseille, France: Marseille, the second-largest city in France is a historic city that boasts of its rich culture and heritage. It even had arrangements of some underwater cars just a few decades ago that were used for transportation of the tourists. There are also many islands that you can explore.
Malmo, Sweden: It is one of the biggest cities of Sweden and is located in the south tip of the country. You could also try golfing in the golf clubs of the country.
So these are a few of the safe countries to vacation which a lone woman traveler can surely choose for a peaceful and enjoyable holiday but remember that despite news reports and media representations. there are many countries with a colorful history that are indeed safe to travel despite what you may read. Do your research and use the Internet as your friend to decide where to go and where not to go. Not all countries treat women with the same respect and honor as another country so be knowledgeable about the local customs and rituals as well as any taboos that may cause a women to be in danger.