Bergen – Norwegian fjords
Scandinavia is a notoriously safe region to travel and the port city of Bergen, Norway is no exception; it's the perfect introduction to the people, culture, and nature of this area of Northern Europe. The only thing dangerous about this city is the prices! They could do some real harm to your wallet if you aren't careful. This is also nothing out of the ordinary for Scandinavia though, where a simple beer can cost upwards of $10-$12.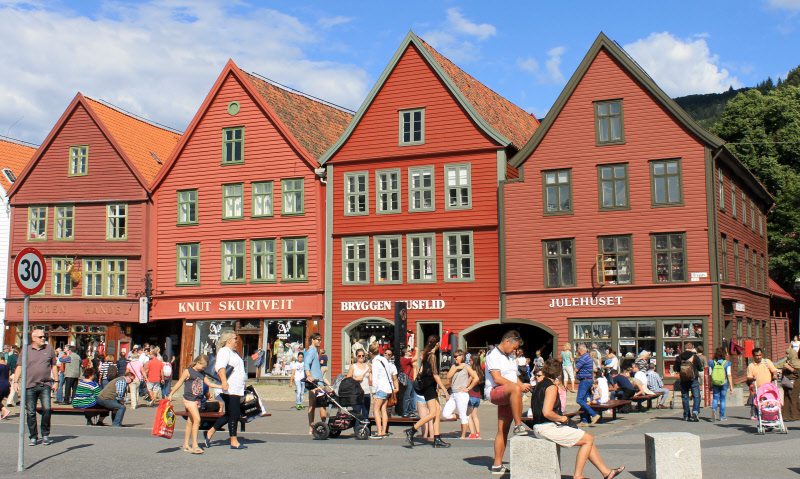 When I flew into Bergen, the sun was shining bright through the beautiful Norwegian fjords, bouncing off of the water and illuminating the colors of the city below. You'd never guess with this view that the city is typically covered in rain, only receiving about 90 days of sunshine per year; I guess I was pretty lucky! After landing, I took a bus to the city center and decided to walk around aimlessly, without a map, just to take in the local atmosphere and get a feel for its architecture and people, both of which were stunning. It seemed that everyone I passed was immaculately dressed and had a shade of blonde hair that glistened perfectly in the sunlight– the "Gateway to the Fjords" is definitely a very fashionable place and I probably would've married any man there that day, had he asked me to. (I kid, I kid)
I eventually began walking toward the water to try to get a ground-level perspective of some of the amazing views I had from the plane. As I got closer to the shoreline I made it to the fish market, which actually offered much more than fish! There was also locally grown produce and a large assortment of hand-made goods for sale. Be careful to guard your wallet here! No, there's no threat of pickpockets, but as one of the most popular tourist destinations in Bergen, it's quite overpriced, even by Scandinavian standards!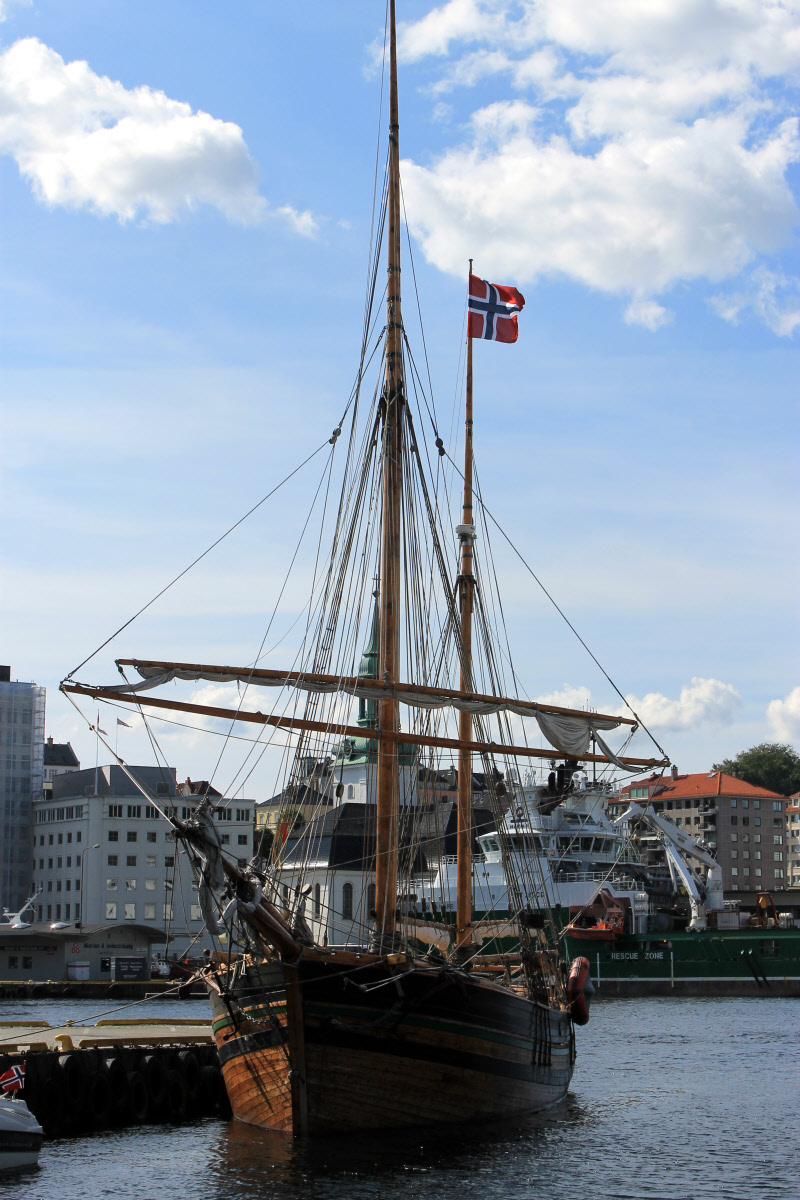 After the fish market, I continued on to the most well known area of Bergen: Bryggen. Nestled between the mountains and the water, Bryggen (Norwegian for 'wharf'), is a UNESCO World Heritage Site and Hanseatic Wharf filled with colorful wooden buildings that have been a part of the city for hundreds of years. This part of the old town makes up one of the oldest ports in Europe and is an absolutely charming aspect of Bergen, drawing in hundreds of thousands of tourists per year. With its radiant nature, architecture, and people and its historic port, this Scandinavian city is definitely at the top of my list of "Must-Sees" for anyone planning a Eurotrip.