Vatnajökull Glacier – The Ice of Iceland
My travels to Iceland were one of my fondest travel memories. The idea of visiting Iceland had always appealed to me and since it was a country I'd often heard about how safe it was to visit especially for a single woman travelling alone. Iceland has the history of the Vikings still pulsing in the hearts of the residents.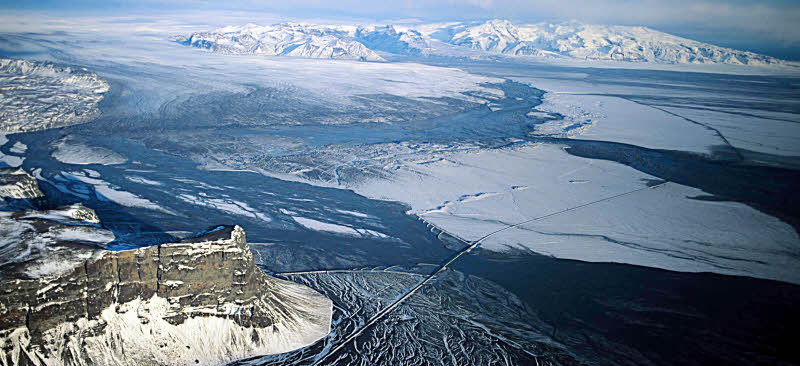 I was instantly mesmerized by the raw energy literally billowing from the earth even in the nightclubs of Reykjavík which I visited on my first night in Iceland. Visiting Reykjavík means you will see a village friendly town full of striking contrasts where eccentric tiny corrugated iron houses cuddle in the arms of futuristic glass and steel buildings. Modern state-of-the-art amenities are only minutes away from the rugged black volcanic terrain! Walking on the glacial floes is awesome and the solitude you can experience in central Iceland is undeniably blissful!
Travelling alone in Europe can often be stressful but my vacation in Iceland was completely free from worry. I trekked into the West fjords which are Iceland´s least populated region besides the highlands. Here I felt as if it could have been three hundred years ago surrounded by seabirds on rugged cliffs, Arctic foxes scurrying from hiding spot to hiding spot.
I strolled quietly in small fishing villages that have been huddled against the sheer mountains here, where for centuries, people have battled with the forces of nature to harvest the ocean´s riches. Ísafjörður is the main town and I found the social scene and people extremely cordial and was recommended to visit Vatnajökull Glacier which is Europe's largest glacier which is a must-see! The hot springs, geysers of hot steaming clear water and craggy waterfalls slowly tumbling over high cliffs were magical and surreal.
In face the American astronauts practiced for their moon walk in Iceland due to the insane terrain! The bizarre lava landscapes like "Trolls' Cathedral" simply left me stunned. The
incredible birds of Iceland combined with the midnight sun of summer made Iceland one place I have placed on my list of places I must revisit soon.
Safe Hotels in Iceland | Iceland Travel Guides