7 Peaceful Countries Worth Visiting
It's difficult to ignore the tragic events that are occurring around the world, causing a lot of people to just prefer within the comforts of their home. But people are never meant to isolate themselves from the rest of the world so if you're thinking "Where is the safest place to go on holidays?", don't worry because here are seven safe travel destinations for you to visit.
Japan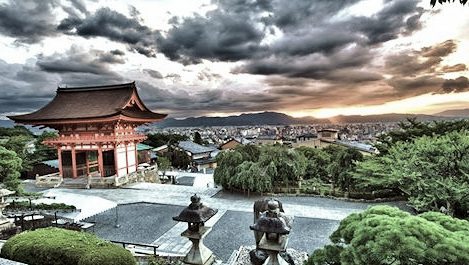 The Land of the Rising Sun is one of the safest international destinations families and single people can flock to when they're on a vacation. Global Peace Index of 2016 ranks Japan ninth among the safest countries in the world.
Now some people might think that safe travel equals to boredom but it doesn't mean that this country has nothing exciting to offer. In fact, every nook and cranny in Japan has lots of fun activities and tourist spots you can check out. If you're into Japanese films, or any film from other countries, there is the 2016 Tokyo International Film Festival on October 25 to November 3, where filmmakers from all over the world will be present to showcase their latest creations.
Japan also holds several festivals every year and Tokyo is famous for hosting most of them on the streets. Kanda Matsuri, which usually takes place in mid-May and runs over an entire week, have thousands of floats paraded across the streets of Tokyo, which will remind you of those colorful parades in Disneyland. Or you can go to Kyoto and take part in Japan's ancient tea ceremony at the Tea Ceremony Room Ju-an.
Canada
Canada also ranks high in the Global Peace Index, settling at no. 8 in the safest countries in the world. Just like Japan, Canada has lots of fun places to go to and fun things to experience, too. One fun activity that you and your family might want to try out is howl with the wolves. In Algonquin Park, scores of Canadians and tourists hang around there to visit the majestic wolves of North America and to join in their howling ritual.
Or you can head out to Drumheller, otherwise known as Dinosaur Valley, and check out the area where dinosaurs were first discovered. If you get tired of seeing the wildlife you can also go to Montreal and watch the best jazz artists from around the world presents their awe-inspiring talents on stage at the annual Montreal Jazz Festival.
Denmark
Number two in the Global Peace Index is Denmark and this Scandinavian country should be on top choice of families looking for a fun and safe vacation spot. Denmark is tagged once more as the "Happiest Country in the World" in the 2016 World Happiness Report. It has also been cited by the Transparency International to be the least corrupt nation in 2012 and it has topped their list ever since.
Visit Denmark and here you'll find fun things to do like watching different kinds of sharks up close. Denmark's Kattegatcentret boasts of over 250 species of animal life but their main attraction are the greatest predators of the sea—the sharks! As soon as you're done swimming with the sharks, head over to Billund where the first Legoland was built and your kids will certainly have the time of their lives.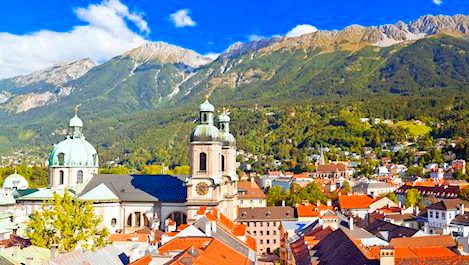 Austria
Another safe and fun place to go to is "Ah-nold" Schwarzenegger's homeland, Austria.
Renowned for being one of the wealthiest countries in the world, Austria is also high on the list of the safest nations on the planet, which makes it one of the best places for tourists to visit.
One of the most interesting places to visit in Austria is the famous Starkenberger Beer Pools where you get to soak yourself in a large tub of beer! If you're feeling frisky and you're not bringing kids along, why not check this funny and interesting tourist destination so you can finally feel what it's like to really drown your sorrows.
You can also check out history's most essential and iconic psychologist, Sigmund Freud, by visiting the Sigmund Freud Museum in Vienna. The Freud Museum is the late psychologists' apartment where he stayed in from 1898 up to 1938 and there you can see photographs and memorabilia of the great thinker.
New Zealand
If you're looking to visit the other side of the world, then head out to New Zealand for some fun exploring. New Zealand is also included in the top ten safest countries in the Global Peace Index and surely there are lots of exciting things you can do here.
If you're a huge fan of J.R.R. Tolkien's The Lord of the Rings and The Hobbit, then you should be preparing your trip down to New Zealand. Here is where Oscar-winning director Peter Jackson filmed the trilogies. Queenstown, Wellington, and Matamata are some of the locations that still have the props used in the movies.
Go to Matamata and you'll find the Hobbit's little town still intact called Hobbiton. It's where they filmed the whole scene where the Hobbits lived; there you'll see the house where Bilbo Baggins lived. Peter Jackson decided to keep most of their film locations intact so that they could be used as tourist destinations for loyal fans of the films and the books.
But if that's not your cup of tea then perhaps you can go to Christchurch International Antarctic Centre, where you can experience what it will feels like if you went to the southernmost part of the world—the Antarctica. They have a large room where large air-conditioning units can simulate the freezing temperature of the coldest region of the planet.
Portugal
If you and your family, or partner, are looking for some interesting tourist spots, you should go to Portugal. Portugal along with the other tourist destinations in this article boasts of a high ranking on the Global Peace Index, which earns a spot in your list of family safe vacations. If you're looking for something unusual go to Monsanto, a village in Idanha-a-Nova, where you can find houses built under gigantic boulders.
If you're not squeamish then you should go to Évora and check out Portugal's Chapel of Bones. This chapel is adorned with human skeletons on its interior walls and though it looks gruesome, it's indeed a popular tourist destination.
Singapore
If you have that urge to shop like crazy, then head off to Singapore where you'll find almost all of the famous brands from around the world nestled in a small but lively city-state.
Singapore is one of Southeast Asia's safest international destinations.
And if you're a shopping nut, this is the best place to let your inhibitions loose because all of the best malls are situated in one long street—the Orchard Road.
You can find the best and most famous brands in this street but if your budget is a little tight you can still do some shopping at the Bugis Street Market where every product is relatively cheaper.
When you're done shopping, head on to Clarke Quay for some fine dining and make sure to try out Singapore's famous Chili Crab because they're to die for.
Keep traveling
These are just some of the safe places to travel to. It's true that more countries are ranking lower in that list of safe countries for vacation but it doesn't mean that you should stop exploring altogether.
The world is meant to be explored and though there are some corners where it's better for everyone to avoid, there are still places that are safe and worth exploring.