Tropical Destinations for 2017 Holidays
No two-holiday destinations are the same. Every traveling trip comes with its own share of wonder and excitement. Avid bag packers are known to fly far and wide for timeless fun and amazement. Almost all the visits come with some bragging rights on social media accounts. Since there is no shortage of exotic tropical destinations for 2017 holidays, it's just a matter of booking reasonably priced tickets to enjoy the sun and sand. With nonstop flights and stunning scenic beauty, the tropical destinations listed below are a bang for your buck.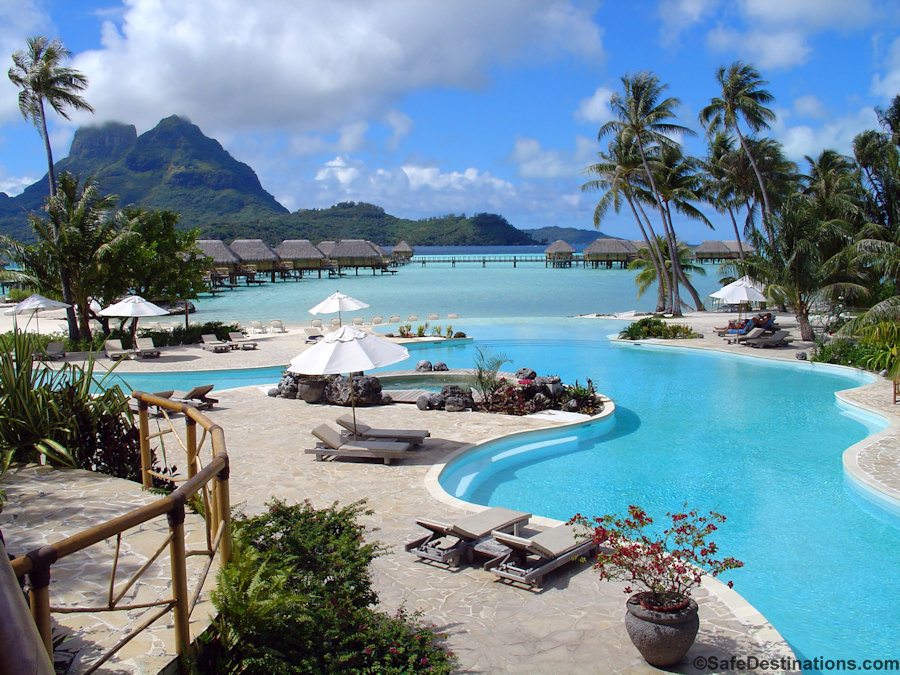 The Maldives
A home for some gorgeous chain of islands, a visit to Maldives will refresh all your senses. It's a gateway to purest sand beaches, illuminating sun, and warm local citizens. The underwater life at Maldives is incredible. Moreover, Maldives have resorts for all kinds of budgets. Most of the high-end hotels and resorts have world-class facilities. As such, there are plenty of thrilling things to do in Maldives. It's said to be one of the best diving destinations in the world. There are plenty of other water sports as well that can thrill your life. One can also visit National Museum, Sultan's Park and several other famous attractions. It's an ultimate tropical destination for fun, relaxation, pampering and sightseeing.
Puerto Rico
Blessed with natural beauty, Puerto Rico is truly a travel lover's dream destination. It has numerous beautiful beaches that meet the needs of locals as well as tourists across the globe. Calm breeze, great sand, clear blue water and surrounding palm trees make the location postcard-worthy for a beach lover. Simply wear a good pair of sneakers, and carry a camera phone with plenty of storage space to capture the scenic beauty while having fun. Some of the beaches may be crowded, but there will still be plenty of space to claim your stake for the day on a piece of paradise. Moreover, a visit to the bustling capital of San Juan will introduce you to famous parks, museums, nightclubs, casinos and so much other vibrant things to do.
Lisbon, Portugal
If you are looking for an underrated gem, Lisbon, Portugal should top the list. The place has plenty of beautiful beaches with golden sands and water sports facilities to satisfy any beach lover. All the beaches can be easily reached by public transport. Also, the city houses several historical treasures that one can be visited on the extra days. Those with deep pockets can stay at premium hotels that offer incredibly stunning beach views from the hotel rooms.
Cruise Vacations: Safety & Preparations To Ensure a Great Cruise
Cruise lines, like airlines, are extremely concerned with passenger safety and aim to provide a positive experience for passengers. Rating cruise lines and vacation packages can be a subjective undertaking but there are ways to create a list of the ...
The beauty of the Tahitian Islands is unmatched and I can still see the thatched-roof bungalows we slept in that were perched above the deep turquoise lagoon waters. One of my safest travel destinations, especially when I travelled alone exploring ...
Safest Countries in The Americas & Caribbean
The safest countries in North America, The Caribbean & South America for tourism and travel. Safest countries in the Caribbean, North America and South America are  based on crime/homicide rates and drugs and crime, likelihood of terrorism and terrorism casualties, ...
The White City – Merida, Mexico
The warnings and dire consequences spoken about by the media with travel advisories have done much to put the traveller off Mexico. In fact when I began talking about moving to Mexico the Canadians I know threw up their hands ...
Peace Rank of Oceania, Eurasia, Asia Pacific & South Asia
The Asia-Pacific region saw stable rankings among many countries in the area which kept the region in the bronze-medal 3rd place position in peaceful regions behind North America and Europe. Ramping up of tensions in areas of the China Sea ...
My vacation to Hawaii was simply incredible for so many reasons! While I have travelled safely all over the world I found that my visit to the Hawaiin islands was idyllic due to the friendly residents and simplicity of the ...
The perfect vacation for most families and single men and women involves a beach, lots of swimming and warm sunshine. With a list like the one below, you will be spoilt for choice when it comes to sunny tropical summer ...