Travel Tips for Independent Adventurers
While traveling with family and friends is a rewarding experience, there is no replacement for a sabbatical spent in solitude.

Benefits of traveling alone
by Holly Perkins for Safe Destinations

Aside from the obvious benefit of having a lesser impact on your budget, as a solo sojourner, you'll have more time to focus on the experience. When you aren't planning on activities to do with a group, you can fully engage in cultural immersion activities. You also won't feel obligated to keep up with a strict schedule and will have more leeway to make last-minute decisions regarding your activities. Traveling alone also helps build confidence, which is especially important for young adults getting to know the ways of the world. Perhaps more importantly, as Smarter Travel notes, traveling alone gives you the opportunity to get to know yourself, which is important because…
Self-reflection counters the risk of feeling "stuck"
Often, life becomes a giant cycle. We wake. We eat. We go about our days in the same mundane manner. Taking a vacation alone lets us look at our lives through a different lens, so to speak. We are afforded the opportunity to evaluate our daily grind and recognize those things which provide little or no value to our mental or physical health. The rest we receive on vacation helps us reboot, which is essential for our productivity at work as well as our overall health and wellness. It can be tough to step away from work, but know that it's for the best and you'll be a better employee – and employer – because of it. HuffPost offers these tips on finding the time to take a vacation when you own your own business.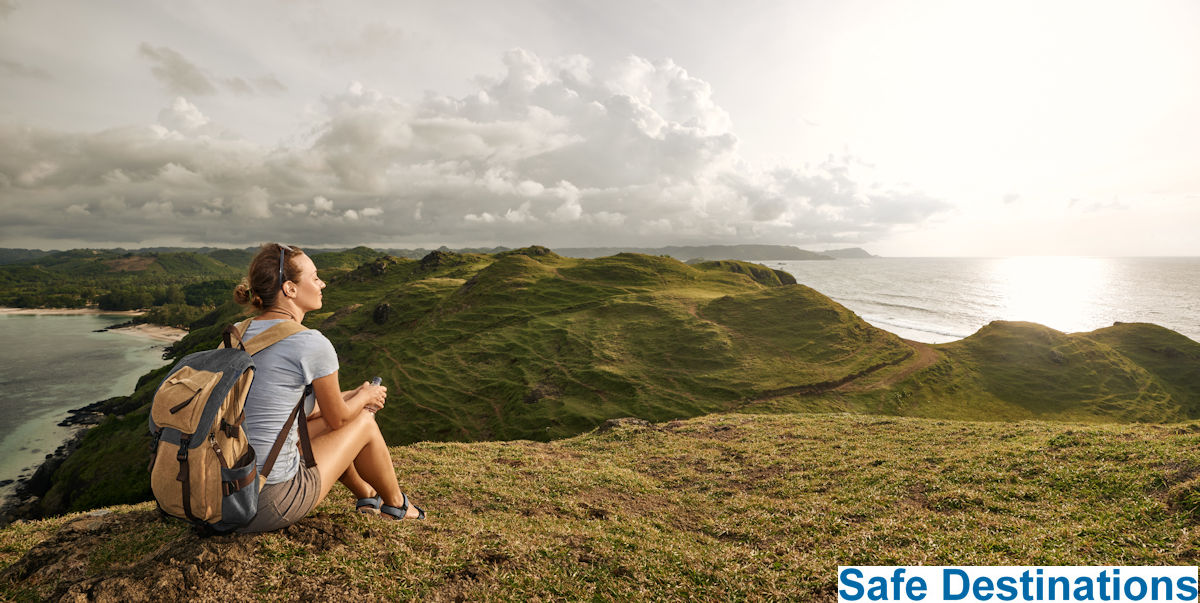 Travel safety
The most important thing to consider when traveling alone is your safety. If you want to really unwind, you'll need to pick a destination where you feel at ease and comfortable such as the cozy, Caribbean island of Nevis. The remote island offers unique tropical charm, white sandy beaches, waving palms, and friendly Nevisians. While the island boasts a low crime rate, there are still precautions that need to be taken, as is the case no matter where you travel.
Make sure you have quick access to all emergency numbers and locations and keep a copy of important documents such as your passport should you misplace the original. Designate a period of time each day during which you will check in with a family member or friend and discuss all your fun adventures for that day. If you plan to stay close to home, consider taking your dog with you. Not only are dogs fiercely protective of their owners, spending a few days with your best furry friend in the great outdoors can help reduce stress and relieve depression and anxiety.
There are numerous pet-friendly travel locations around the country from beaches, lakes, rivers to land-locked hiking trails and campgrounds. If you are still concerned about being alone in a strange town, consider taking a solo cruise. While cruise ships are not without incident, they are a typically a safer alternative than staying alone in a hotel on the mainland of the ports you'll visit.
Plan ahead
The type of vacation you take isn't important but how you plan it is. According to Time magazine, a poorly planned vacation can actually create more stress and that completely defeats the point. To make the most of your time and money, start making arrangements three to six months in advance. Not only will you get the best prices, but will have a better chance of securing accommodations that suit your independent traveling needs. Most major airlines can send you alerts on the best deals and travel agencies often run specials that aren't advertised. If you've opted to go the cruise route, call the cruise line directly and ask your consultant for their recommendation on the best location on board for your desired level of solitude.
There is no wrong way to vacation. But if you're going to go it alone, make sure to plan ahead so you can capitalize on your time and maximize your rejuvenation period. Consider safety and remember, time by yourself is important for your health and happiness, so don't feel guilty for stepping away from your domestic or professional obligations.