How to Get a Cheap Maldives Holiday Package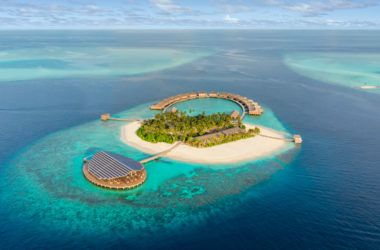 The Maldives is one of the unique, a must visiting tourist destinations in the world. Its white sandy beaches, crystal clear lagoons, multi-colored coral reefs are unique features you will never find from other parts of the world.
Previously People think the Maldives is a high-end market. But, starting from 2009 the government of Maldives has uplifted the ban on operating tourist guest houses in the local islands.
Find a cheap flight to Maldives
If you are looking for a budget holiday, finding a cheap flight to the Maldives is the first thing you have to keep in mind. There are many airlines operating to the Maldives. Some have scheduled flights and others have chartered flights. Recently many budget airlines have started to have scheduled flights to the Maldives including Scoot flights, Air Asia, Indigo, SpiceJet, etc. Air ticket prices vary in peak season and offseason.
Before booking your trip to the Maldives,
Always get the proper information about the Maldives. Their customs, traditions, laws, and regulations. There are a few websites like Wiki Maldives who can help you to learn more about the Maldives. You just have to ask them any questions. In addition, find the cheap travel period in the Maldives. Usually, February to September has the cheapest packages. Because it's the lowest season for the Maldives.
Would you like to go to a Resort or a Local Island?
Decide whether you want to go to a resort or a local island. Remember Maldivian local islands have the same unique features the same as the five-star resorts including beaches, lagoons, diving facilities, Snorkeling, etc. After deciding the place, you want to go, find their website and look for any live chat service. If there is any live chat service you can ask them about the room prices. Most of the resorts' website has live chat support service. Even the Maldives guesthouses' website also has a live chat support service.
Ask them to check or send you the room price, package details, including half board and full board. Check whether the package includes other services like water sports, diving, island hopping, etc.
Compare the resort price and local agent's price
When you get the reservation details and package details from the resort compare the price with local agents. There are many local travel agents in the Maldives who are offering very cheap packages because Resorts and hotels give them very low room rates and other incentives. They add almost or up to 5% on each booking. So, basically, local agents' rates are cheaper than the direct booking from the resorts or a hotel.
Compare travel agent's rate with online booking sites.
There are many online travel agencies offering cheap Maldives holiday packages. Some of them offer only room rates and others offer some all-inclusive packages. when you get the package details from the local travel agent, check the same package from online travel agents. Normally local travel agent's rates are way cheaper than the online rates.
Conclusion
Finally, compare all the packages, usually, the Maldives holiday packages from local agents are way cheaper than online booking sites and direct booking from resorts or hotels. The disadvantage of booking Maldives travel packages from some online travel site is that they can't provide you some of the services, like diving, water sports, etc. they only provide Bed and Breakfast, for the other services you have to pay separately. try getting an all-inclusive package from a local agent.
—
Coral Reefs Maldives: Reef ID Books
Features
| | |
| --- | --- |
| Author | A.S. Ryanskiy |
| Binding | Paperback |
| EAN | 9781976955297 |
| EAN List | EAN List Element: 9781976955297 |
| ISBN | 1976955297 |
| Item Dimensions | Height: 921; Length: 614; Width: 39 |
| Label | Independently published |
| Manufacturer | Independently published |
| Number Of Pages | 163 |
| Package Dimensions | Height: 39; Length: 921; Weight: 70; Width: 614 |
| Product Group | Book |
| Product Type Name | ABIS_BOOK |
| Publication Date | 2018-01-20 |
| Publisher | Independently published |
| Studio | Independently published |
| Title | Coral Reefs Maldives: Reef ID Books |
15 Things You Didn't Know About The Maldives
15 Things You Didn't Know About The Maldives | SUBSCRIBE to ALUX: https://www.youtube.com/channel/UCNjPtOCvMrKY5eLwr_-7eUg?sub_confirmation=1 ...