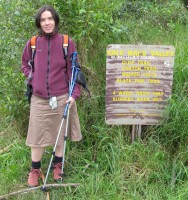 Some of The World's Safest Travel Destinations
A note about our travels : In our world touring that we do we are often asked by fellow travellers about what we consider to be the safest places for a vacation and really there is no definitive answer. When we travel in groups during our organized tours we often get an unrealistic feel for the country we are visiting because all of us are moving about the attractions together in a large group and often with a guide.
On the other hand when we are doing backpacking or more rustic camping or eco-trekking we are often alone or travelling in small groups with our possessions and supplies on our backs and we can feel a bit more vulnerable. Also, as a woman, when I am alone and travelling I often am up against a different perception from the natives of the country I am visiting and must sometimes be extra careful when travelling alone. There are definately some countries that are not safe for women travelling alone but mostly a single female vacationing must have a certain level of confidence.
As a solo-traveller by nature I have spent years off the beaten path and staying in the best hotels all around the world and have seen my share of the good, the bad and the ugly as far as tour operators and even travel companions. Not all places I have visited have opened their arms to me as a voyager but after twenty years of wandering this lonely planet I can say that more often than not I have met some incredible people and seen some of the most breathtaking sights in the world and by all means have tasted the finest international foods and done some of the most phisically demanding and spiritually challenging things ever!
Safest Countries For Travel
The choices for travellers in 2015 is huge and there are full package holiday vacations available for every budget. While I often prefer to pack the car and just start my trip with an adventure filled drive to the nearest airport and then decide upon arrival where my heart guides me there are times when planning ahead can be the smartest move. I have been on the move for many years and my list of the top vacation countries in the world is here presented in no particular order. My consern, as a single women, is finding the safest vacations and the safest places to travel in the world. Below I have compiled the list of what I consider to be the best destinations especially for a single woman or for anyone concerned about having a safe vacation.
Hawaii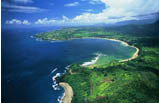 My vacation to Hawaii was simply incredible for so many reasons! While I have travelled safely all over the world I found that my visit to the Hawaiin islands was idyllic due to the friendly residents and simplicity of the accomodations. While I arrived in my vacation to the six isalnds including Maui and Kauia which is the oldest and northernmost island in the Island chain which is graced with dramatic, natural beauty including volcanoes and lava caves and incredible scuba sites. I was literally floored by the outdoor adventures and romantic escapades that flourish on the island of Kauai.
Glistening, tumbling waterfalls and unmatched grennery have made my vacation in Hawaii one of the best trips I have ever been on. If you enjoy natural beauty combined with the soft white beaches and shadow filled forests of lush greenery then this is the place for you. Island mountains rise like turtle baks above the warm Pacific waves and when I camped among the lanai I always felt safe and found the value of a Hawaiian vacation to be one of the best destinations in the world. As a Canadian I am sometimes wary to travel to the
USA but the islands are like a supreme paradise with the Volcano caves and Art centre as well as Kona historical tours make this one trip that is surely to be memorable.
My night trip to the Hawaii volcanoes national park was an extremely beautiful trip I will never forget. The people of the islands are super friendly and a visit to Maui on Hawaii Airlines is such a dramtic flight over the islands you can't help but be transformed. One of the safest and most incredible vacation trips I have ever been on. Perfect for solo travellers and families on a budget looking for the ultimate in wild vacations.
Safe Hotels in Hawaii | Hawaii Travel Guides
Iceland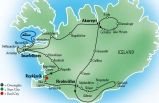 My travels to Iceland were one of my fondest travel memories. The idea of visiting Iceland had always appealed to me and since it was a country I'd often heard about how safe it was to visit especially for a single woman travelling alone. Iceland has the history of the Vikings still pulsing in the hearts of the residents. I was instantly mesmerized by the raw energy literally billowing from the earth even in the nightclubs of Reykjavík which I visited on my first night in Iceland. Visiting Reykjavík means you will see a village friendly town full of striking contrasts where eccentric tiny corrugated iron houses cuddle in the arms of futuristic glass and steel buildings. Modern state-of-the-art ammenities are only minutes away from the rugged black volcanic terrain! Walking on the glacial floes is awesome and the solitude you can experience in central Iceland is undeniably blissful!
Travelling alone in Europe can often be stressfull but my vacation in iceland was completely free from worry. I trekked into the Westfjords which are are Iceland´s least populated region besides the highlands. Here I fwelt as if it could have been three hundred years ago surrounded by seabirds on rugged cliffs, Arctic foxes scurrying from hiding spot to hiding spot. I strolled quietely in small fishing villages that have been huddled against the sheer mountains here, where for centuries, people have battled with the forces of nature to harvest the ocean´s riches. Ísafjörður is the main town and I found the social scene and people extremely cordial and was recommended to visit Vatnajökull Glacier which is Europe's largest glacier which is a must-see! The hot springs, geysers of hot steaming clear water and craggy waterfalls slowly tumbling over high cliffs were magical and surreal.
In face the American astronauts practiced for their moon walk in Iceland due to the insane terrain! The bizarre lava landscapes like "Trolls' Cathedral" simply left me stunned. The
incredible birds of Iceland combined with the midnight sun of summer made Iceland one place I have placed on my list of places I must revisit soon.
Safe Hotels in Iceland | Iceland Travel Guides
Australia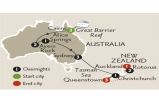 I always plan to stay at least three full weeks when I go down under to Australia. My most memorable was when I stayed for 6 months and worked in Queensland and I suggest that if you want to really immerse your spirit deeply into this magnificent country then you have to
plan to stay as long as possible. Travel in Australia definitely has it all from warm sandy beaches, arid huge collosal desserts and the dramatic Australlian National Parks with their awesome and often unbelievable collections of birds, flowers and exotic animals like the ever present kangaroos, the dearl koalas and an amazing array of birds.
Safe Hotels in Australia |
Australian Travel Guides
Singapore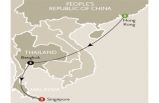 Although Singapore is definately one very safe and very clean don't let the small size or urban development of the country dissuade you from visiting this South East Asian jewel of a country. The strict nature of the society is feeling some pressure to relax a bit the laws that have given Singapore a reputation as a very prosperous but antiseptic and almost repressive city. While I am not a big fan of skyscrapers and Singapore is mainly urban areas there are some wonderful zoos and the polite people of the country and their peaceful attitude make it a place I may return to. Bukit Timah Nature Reserve houses the country's primary rainforest within its boundaries. I enjoy more adventure and Sungei Buluh Nature Park is one of the better spots I found for trekking.
Safe Hotels in Singapore | Singapore Travel Guides
Ireland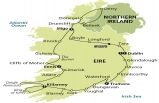 Because of my love for literature and beer I have always loved visiting Ireland and found it to be safe and friendly. The small siaze of the green island is perfect for a caravan travel or a biking tour of Ireland and I've done them both. The country is rich with history
and folklore and while it may not be the warmest spot I've ever camped in the evenings with the locals around the fire will always be remebered. I prefer to go in the warmest months of Summer when I travel to Ireland.
Safe Hotels in Ireland | Ireland Travel Guides
Austria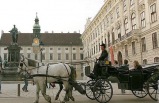 I have to admit that when I am going to Austria, no matter what time of year, I've even spent my winter vacation in snowy Austria and there is not many places that can match the beauty of this place. Definately a safe place to visit, Austria has bi far some of the most incredulous and sometimes over-blown architecture anywhere in Europe, it is royal and almost over the top! The awe inspiring Alps are perfect for my ski trips and when I'm visiting in summer I can't help see a fioeld of flowers against a backdrop of snow covered mountains and want to sing The Sound of Music. The rich heritage of music including Mozart is literally breathing in the streets of Vienna and the heritage of buildings mized with the friendly people make this one of my favorite travel destinations.
Safe Hotels in Austria | Safe Austria Travel Guides
Canada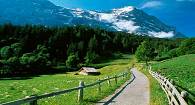 Because I am actually born and raised in Canada I have a certain love of the country. Having travelled throughout the North-West Territories, British Columbia, Newfoundland and Nunavut I have come to know and love the country as one of the safest places to visit and live in the World. The natural beauty of this huge country are unmatched with mountains, oceans, praries, huge forests and some of the friendliest people anywhere. The rich multi-cultural
heritage means that the variety of festivals, events and opportunities to enjoy the natural parks and camping and canoes in Canada are why it is one of the largest playgrounds on Earth.
The beauty of Atlantic Canada with beaches and oceans the tides in the Bay of Fundy as well as Cape Breton Island with the highlands so perfect for hiking and walking through old growth maple forests. The surreal landscape that is Nunavut with the desolate darkness in winter with the amazing Northern-Lights that dance and dazzle. Prairie openess with huge big open skies and flat fields as far as you can see. The Rocky Mountains, the Badlands of Alberta, the Yukon and the festivals of Toronto and Montreal.
This is my home and native land and visiting and holdays anywhere in Canada are something I recommend to any of my friends or acquaintances I meet on my trips around the world. Canada is a huge country and the fours seasons provide ample opportunity for vacationers looking for a safe trip during any time of year.
Safe Hotels in Canada | Canada Travel Guides
Sweden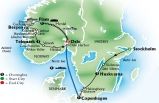 My visit to Sweden was one of the most memorable European vacations destinations I have ever shared. I was captivated by the west coast city of Gothenburg with the haunting and intoxicating maritime sights and sounds and scrumptious Michelin Star rated restaurants! Of an
North American tourist I just had to do a cosmopolitan activity like visit Sweden's largest amusement park in Liseberg. Stockholm, Sweden's capital and thoroughly magical city, is built on 14 islands that are crisscrossed by a series of bridges. One bridge took me to the trendy Södermalm island, with a rich live music scene and hip night clubs for the almost too-trendy residents! But for those inclined on traditional and classical fare Sweden has a rich mixture of medieval and modern architecture and because of the Northern latitudes the summers are short and bright and the winters are crisp and perfect for skiing. I particularly loved Stockholm, Gothenburg and Malmö with their historical sites and lovely parklands.
Safe Hotels in Sweden | Sweden Travel Guides
Netherlands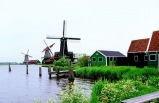 The Netherlands are one of the safest places for a vacation and while I had heard stories mainly revolving around some of the cliches of windmills and Amsetrdam with her decadent lifestyle I stayed off the beaten track and found a beautiful country of incredibly pristine sandy beaches, peaceful meandering canals, windmills (naturally) and found that most of the country was relatively untouched by the International tourism footprint! Amsterdam on the
other hand was overwhelming for me with this city being the major tourist destination with curiosity seekers who come to savour the sin and sensuality of this cosmopolitan city. The Netherlands is mainly flat land and was perfect for biking and trekking, which are an integral part of the national spirit of the Netherlands.
My favorite cities in Holland were Den Haag, Utrecht and Limburg but I most enjoyed the camping in the secluded wilderness of the backpackers paradise available in the Netherlands.
Safe Hotels in The Netherlands | Netherlands Travel Guide
Czech Republic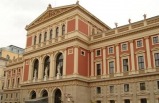 The oppulance of the Czech country is simply mesmerizing and being one of the safest countries in Europe (and one of the least expensive) makes me recommended this as a vacation destination. Beyond Prague the central Bohemian landscape awaits and an incredibly large recreation
tract fills the southern region of Prague along the Vltava and Sázava rivers. As a backpacker in Czech I found I wasn't alone and met other hikers and canoeing and kayaking enthusiasts. In the Southern Bohemia region the castles, chateaux and crystal clear lakes took me back through time and the nature of southern forests in Bohemia is extremely diverse.
Awesome peat-bogs surrounded with lush forests and rolling green meadows,lead and run along the harsher mountain landscapes in this sweet region nearly untouched by modern civilization. I loved Šumava, which is known as the "green roof" of Europe and features wooded mountain range along the south-western border of the Czech Republic, Germany and Austria. Huge parts of this region, including the peat-bogs, glacial lakes and the remnants of primeval forests, were proclaimed the National park of Šumava.
Safe Hotels in Czech Republic | Czech Travel Guides
Tahiti/Polynesia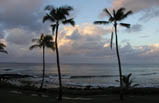 The beauty of the Tahitian Islands is unmatched and I can still see the thatched-roof bungalows we slept in that were perched above the deep turquoise lagoon waters. One of my safest travel destinations, especially when I travelled alone exploring the deep lagoons filled with tropical fish made this one of the best solo snorkling vacation trips I have ever gone on. I have seen no better way to find a sense of everyday Tahitian life and experience the culture of French Polynesia, than when I was passing through the small villages on a circle-island tour of the region. My trip started with a flight from New York
and I flew to Tahiti to explore the incredible chain of five archipelagos with 118 islands scattered like diamond jewels over an area the size of Europe.
I safely travelled five archipelagoes: – the Society Islands, – the Tuamotu atolls – the Austral Islands, – the Marquesas Islands, and the Gambier Islands. It is a natural delight for campers and explorers and I met many single travellers who were seeking an adventure in the warm seas. Being a woman of culture and knowing many languages I was nonplusses that the common language is French in these Tahitian islands. Papeete was my first stop and is the capital of Tahiti, the largest island, nicknamed 'the island of love'. It was my first
arrival port because of the international airport of Tahiti-Faa'a which is where my plane landed. Moorea is the sister island, some 17kms north west of Papeete. Here the tranquil waters of Cooks Bay and Opunohu Bay lap at its majestic volcanic peaks which thrust into the sky.
Bora Bora is 240kms north west of Tahiti in the Society Islands, as is Huahine Island, which comprises two islands joined by a narrow isthmus and enclosed by a protective necklace of coral. This was one of my most memorable vacations and the peacful demeanor of the residents and sheer openess of the islands made me fee completely safe which is why it is listed as one of my all time favorite tropical vacations and among the safest destinations I've ever travelled.
Safe Hotels in Tahiti | Tahiti Travel Guides
Germany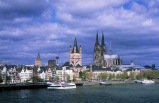 My first German vacation was more as a journalist visting the fall of the Berlin Wall in '89 and so that doesn't officially count as a single girl travelling in Germany. It was in 2003 that I decided to return to Germany and while many friends in travel forums talked about safety for a woman in Germany I decided that my training and self confidence made it possible to take the train throughout the country with no distractions and I really enjoyed the country on my vacation in Germany.I started my last travel adventure in Hamburg which is Germany's second-largest city. Its superbe merchants' houses and incredible promenades, international musicals, modern shopping malls and St. Pauli district give Hamburg a truly cosmopolitan feel.
A whisp of the exotic clings to the warehouse district and the city's trademark canals. With its many glorious parks and gardens, Hamburg is also known as Germany's greenest city. I spent many hourse enjoying the fine shops and restaurants and music halls and was never far from a old fashioned beer hall where traditional costumes decorated the delicious German nightlife. Hamburg has more than 50 museums offering an informative, fun and educational experience, from the Museum of Art and Craft to special exhibitions in the Bucerius Art
Forum to the miniature railway wonderland in the warehouse district. From Ernst Barlach House to the Hamburg Dungeon, there is no limit to art in Hamburg.
My favorite memories are the rolling foothills of the Alps in southwestern Germany near the Swiss Austrian border. Many of the old-school border guards have disappeared due to the European Union and the greenery caused swelling tears in my eyes as I recalled my visit to the state watching the downfall of Communism. A safe and enjoyable country, Germany has captured my heart many times since my first visit.
Safe Hotels in Germany| German Travel Guides
Japan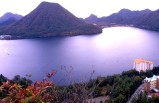 Travelling to Japan was one of the most memorable vacations I have ever taken; the incredibly rich history of the Japanese people and the beauty of their small country was completely breathtaking and such a stimulus for my senses. The people of Japan are very polite and show a respect and friendly generosity that I have rarely seen in other countries. I started in Tokyo, the chaotic yet clean super-city that defines the progress and peace that is new Japan. We visited Ikebukuro, Asakusa and Shinjuku in our first two days in Tokyo. We felt completely safe wherever we went and were out light at night and when I was alone walking back to the hotel I felt completely safe as a single woman.
I felt just as safe in our travels to Gifu City where we visited the Gifu Castle and experienced the traditional cormorant fishing on the Nagara River. Our next Japanese cities were Matsue where we saw the Matsue Castle, the only remaining castle tower in the San-in Region (the Japan Sea Coast) and the intriguing black wooden fence house.Naha revealed the ruins of the Enkaku-ji which is placed in a cave carved directly into the natural rock in the grand scale that is unique to the Okinawa region. After I saw awe-inspiring display of blooming cherry blossoms in Ka-jo Castle Parkand trekked to the mountain temple of Risshaku-ji boasts with her1,100-year history Yamagata City I was ready to explore the natural wonders of the country.
Safe travel in Japan was the norm but so was the heavy population density, with so many people all living on one small island it became somewhat overwhelming to be in the large cities and I was so thankful to be able to visit the parks and hiking off the beaten track of Japan. The highlight was the 25 hour ocean ferry trip to Ogasawara which is one of the 14 World Heritage Sites in Japan. Dolphins, Whales, Albatross and Bonin Flying Fox call this paradise home and it has some amazing beaches that I have absolutely vowed I would visit again in the summer.
I visited the Historic monuments of Ancient Kyoto, home to three shines, thirteen temples and the Nijo Castle and followed this with amazing hiking and back-packing in the Shirakami-snachi forest area, another heritage site with amazing mountains, primeval beech forests which revealed some of the most amazing photographs of animals, birds and plants I've ever seen.
From the airports and train stations of the cities of Japan with millions of people crowded together to the quietest trails beside solitary waterfalls in the inland mountains of Japan I always felt safe and this country and it was one vacation that I will do again, the two weeks was nowhere near enough. I completely recommend Japan as one of the more safe destinations for anyone, especially given the awesome culture! I did experience a few earthquakes and coming from a life lived on the solid bedrock of the Canadian Shield was
quite rattled by the feeling of the earth moving under my feet but I always felt safe even when travelling alone at night in rural or urban settings.
Safe Hotels in Japan | Japan Travel Guides
Liechtenstein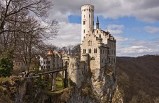 While some European countries are undergoing political and social
strife and turmoil like Greece or Spain there are some smaller lesser-known countries that most people rarely speak of but I found one of the safest places in Europe was the small little country of Lichtenstein, a landlocked country surrounded by Switzerland and Austria. The capital is Vaduz which we entered by train from Zurich as there are no airports in Lichenstein because the country is so small. I had the chance to visit Balzers which is home to an amazing castle and historical church and the highlight of my trip was the town
of Ruggell, a small town close to the border of Switzerland, which has an amazing nature- preserve for all of us eco-tourists looking for rare plants and animal species.
My lack of knowledge of the German language wasn't too much of a barrier, I found people in Lichenstein were happy to work on their English as I attempted to communicate with them and they were glad to share their historical differences of the larger more well-known countries that surround them. The population of the entire country is less than 50,000 people and it is only 160 square kilometers in size. From the Rhine Valley to the mountains of the Eastern Border to the city of Malbun known for snowboarding and skiing I always felt secure. Like most of the safest countries in the world for tourists, the biggest danger in a small country like Lichtenstein is probably the raw natural setting being tackled by inexperienced nature enthusiasts. I rented a bicylcle for a few days and enjoyed the good roads and incredible views and I am sure I saw one of the Lichenstein Royal Family in the Schloss Vaduz, the historic castle used by the Royal Family. This was one of the benefits of visiting a small country; a great and very safe destination that I would likely re-visit in the winter to take advantage of the skiing.
Safe Hotels in Liechtenstein| Safe Liechtenstein Destination Guides
Coming soon:
Safe Travel in Monaco | Safe Travel in Hungary | Safe Travel in New Zealand | Safe Travel in Norway | Safe Travel in Finland | Safe Travel in Samoa | Safe Travel in Switzerland | Safe Travel in Thailand